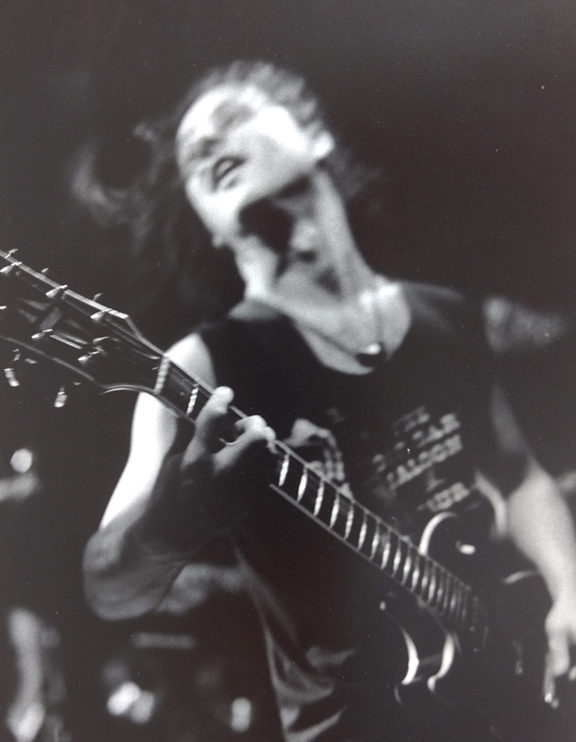 With 33 years of teaching experience, I believe the most fundamental place to begin is with theory. Through a creative, relaxed and patient environment I introduce students to the rudiments of music on 2 simple pages.
Theory helps you to understand song writing, ear training, and how to build chords and scales. I try to get you to hear the music so you can improvise better and also take songs and solos off CD's yourself, therefor becoming more self reliant to teach yourself in the future. My students bring in the songs they like and by strengthening their ears and learning to apply theory points, I show them how they can figure out the song by ear the exact way it was written and played by the original artist. Therefore you can play with the CD as if you are a band member. This builds confidence to perform and record in any band at any level. As stated above, I will also customize a program for those interested in learning songs without the theory work so they can use the music to play songs as a nice relaxing past time.
I am also set up for virtual lessons for all instruments. Saves travel time and of course safer during these times.